MAKI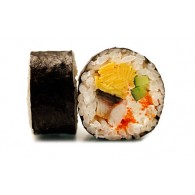 Maki rolls are one of the most popular dishes of the Land of the Rising Sun and far beyond.
It is a roll of rice and filling, wrapped in a sheet of nori.
Experienced gourmets are advising to begin acquaintance with Japanese cuisine with Maki rolls.

There are no products to list in this category.