DRAGONS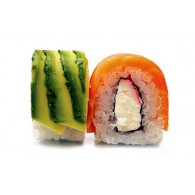 Dragons are one of the most favorite rolls of all sushi lovers! Many of us enjoy their gentle combination of salmon and cream cheese, which are complete each other's taste so perfectly.
The menu of Sushi Club Hurghada presents the most popular varieties of Dragons!
There are no products to list in this category.